By John O'Connell, MontanaHistorian.com
My wife Kerry and I took a day trip last week to Virginia City to do a little research and relax a bit. After lunch, we went in different directions and I wandered up Wallace Street where I found the Hangman's Building. This is where the Virginia City Vigilance Committee hanged five men from a large beam in the then unfinished building on January 14, 1864.
The old building stands today as a testament to the Virginia City vigilantes. Visitors now have access to plenty of information about what happened in this building all those years ago. What exactly led up to that fateful day?
(You will find advertising and affiliate links on this page. By using these links to make a purchase, we earn a small commission at no extra cost to you. We use these commissions to help maintain this site and bring you more content. Thank you for supporting us and our sponsors with your purchase!)
A Fear-Filled Fall
Thomas Dimsdale was a teacher and editor who lived in Virginia City during the time of the vigilantes and the hangings. His book, The Vigilantes of Montana: Violence and Justice on the Frontier
has made him a leading chronicler of Montana history in the first years after the discovery of gold. According to Dimsdale, 102 people were murdered in the Virginia and Nevada City areas during robberies in the Autumn of 1863. With that many people murdered, there is little wonder why people felt it necessary to take the law into their own hands. Frederick Allen, author of A Decent, Orderly Lynching: The Montana Vigilantes
, offers conflicting information to Dimsdale's. Allen states that no documentation supports the 102 robberies/murders number, and, in reality, there were only eight murders during that timeframe. The discrepancy, while striking, could be explained a few different ways.
There was no government bureaucracy at this time to investigate and keep written records of crimes in Virginia City, Nevada City or anywhere else in the area. Maybe Dimsdale found other ways to tally the number of deaths resulting from thievery. This was also during the Civil War. Although news was slow to arrive, the numbers of casualties reported in Civil War battles was staggering. Did a lowly eight deaths really compare to what people were reading about on a weekly basis? Maybe he felt the need to embellish the number for this reason, so he made it 102 killings. If you were a resident of a small town, though, wouldn't eight deaths at the hands of a gang of highway robbers have struck enough fear in your heart to want to rally for some sort of action? In the end, the exact number of deaths may not be what's most important. It wasn't until December of 1863, though, when one particular incident triggered action.
Tbalt Death
A young man named Nick Tbalt (also spelled Tiebolt) had been found dead and frozen in December of 1863. He had first been shot in the head, and then, still alive, was dragged by his neck with a rope for some distance before being abandoned in the brush. The boy's foster father, along with some family friends, discovered the body and brought it to Nevada City to be buried. Then they started asking questions.
All of these prying questions eventually led to the arrest of three men: George Ives, Long John Frank, and George Hilderman. In 1863, there were no courtrooms or even jails in the territory. Instead the area was divided into Mining Districts and the President of each district acted as a judge of Miners Courts. The purpose of these courts was for legal matters related specifically to mining. Typically, they looked into filing claims, settling disputes about claim jumping, or even how many claims one could have. A sheriff was appointed by the Miners Courts, and he served writs and gathered the parties involved together. This sheriff was paid by the money gathered from the losers in the lawsuits. Each mining district had its own set of rules and could not overrule any other district's findings.
When it came to matters outside of the mining industry such as robbery, public disturbances killings and the like, the system became far more public and complicated. A defendant acquired his own lawyers and the prosecution was represented by a lawyer who was asked to perform those duties by the Miners Court President or his associates. Because of the lack of formal jails, the guilty had only three punishments meted out. Banishment, flogging, or death.
Two kinds of juries were used. The first one was the 12-man jury—when they could find 12 men. The second was called the "Jury of the Whole." Jury of the Whole meant that anyone in town could vote on guilt or innocence. As such, members of this type of jury could be drunk or sober and had no need to hear any of the testimony—it didn't matter. Sometimes they got to vote more than once! Sometimes several times! Right up to the moment of punishment a crowd could change its verdict and demand another vote. The Jury of the Whole was the ultimate legal form of mob rule.
In the Tbalt murder trial however, Frank and Hilderman both turned state's evidence. The trial turned into a fiasco, using two 12-man juries and finally using a Jury of the Whole to hand down sentences. The three-day trial resulted in Ives' conviction and hanging, Hilderman's banishment, and Frank being set free. Ives, while standing on the gallows, had claimed a man named Aleck Carter had killed Tbalt, which set off another chain of events.
Change of Plans
During the trial, disgusted by the fiasco that was taking place, a group of men got together and decided there was a better way to serve justice. They formed an armed force that would carry out whatever judgement the court handed down. They signed an oath written up by John Lott a Nevada City storekeeper and two dozen men signed it. The document exists to this day in the archives of the Montana Historical Society in Helena. They then rode out, in terribly bitter January weather, to arrest Aleck Carter and his accomplices. But they didn't find him. They determined that two men had warned Carter about the posse. The two snitches were promptly arrested and would be hanged on the spot. One of the men, Red Yeager, wrote a list of all the gang members names in a sort of death bed confession before he was hanged. The names of more than thirty men were on the list.
In the meantime, back in Alder Gulch, the senior members of the Vigilantes had come to the conclusion that Young Tbalt's murder was one in a series of killings that might be coordinated. This led to the joining of forces between Virginia City and Nevada City Vigilance Committees and the drafting of a formal set of by-laws and a mission statement. They would investigate all serious crimes and punish the guilty—no court, no jury needed. They would proceed in secret, a verdict of guilty would have to be a unanimous decision, and no appeal would be allowed. To simplify things even more, the only punishment they would mete out was death.
The Virginia City Committee used Yeager's list of gang members to seek out eight men. As of January 13, 1864, one had escaped capture and seven were arrested. The secret tribunal of the committee took place that night and resulted in five unanimous guilty verdicts. Thus, when January 14, 1864 dawned, the committee had to determine the logistics of hanging five men at once.
The Ideal Solution
Near one end of Wallace Street sat the perfect answer. A building, which was later occupied by the town druggists, was only partially built. The hewn log walls on three sides were erected but the store front and roof had not been finished. The stout main beam of the building sat exposed making convenient gallows for all five men. With the front of the building still exposed, the hangings could now commence, easily viewable by the public, and would send the message that law and order was in Virginia City now after months of terror.
The men found guilty were as follows:
Hayes Lyons was a road agent, robber and murderer.
Frank Parish was a road agent and stage robber.
Jack Gallagher was not on Red Yeager's original list but was found during the trials to be a co-conspirator before and after the fact of robbery and murder.
Club-Foot George Lane was a road agent, co-conspirator and telegraph agent for the gang informing them of gold shipments.
Boon Helm, considered a public nuisance, was a self-confessed murderer and cannibal.
These men were marched up Wallace Street in broad daylight and hanged in the uncompleted building. They hung there all day in plain view. The message of law and order had been duly delivered.
While the bodies swung from the Hangman's Building in town, other members of the Committee hunted down the other 24 men on Yeager's list and hanged them all.
Modern Day Reflections
One hundred and fifty-six years later, I carefully read everything in the Hangman's Building exhibit and examined a wonderful diorama depicting the hanging. Then I looked up and contemplated the beam. It looks almost new with barely any outward signs of what took place so many years ago. I pondered the fact that if your neck wasn't broken when you first fell, the slow strangling that happened would be horrific and take a very long time. I have to admit, a little shiver ran up and down my spine. It's one of those things you only get when you can actually stand where an historical event took place. That feeling that ghosts are looking over your shoulder.
Another gentleman, masked and socially distanced of course, came in and we whistled through the graveyard a bit talking about how one man, Boone Helm, was hanged for cannibalism among other crimes. We agreed with a chuckle that it was not something you would see in a John Wayne movie.
I went next door and sat in the shade of a building's porch and started researching on my phone. I noticed one family with a young boy go into the Hangman's Building and almost immediately come back out and head in my direction. They couldn't have really looked at anything. Maybe they just decided that it was age inappropriate for the boy. He was wearing a new toy six gun, holster, and badge they must have bought down the street.
"Look at what I got." He proudly exclaimed while drawing his weapon and pointing it at me.
I almost made a remark about maybe drawing even toy guns in Virginia City might rile the dead. Instead I smiled at him and said, "That's a nice piece you've got there."
He grinned, quite pleased with himself, then ran to catch up with his mom and dad.
There were lots of people walking by, talking in several different languages. I thought that was interesting considering the Covid issues with tourism, but it did make sense.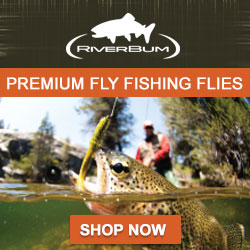 There's a worldwide fascination with the Old West. Movies seem to drive it. It's a romance where the bad guys lose, the good guy gets the girl, justice is done, and no matter how much blood was spilled everyone is happy in the end. Unfortunately, reality dooms the romance.
One of my favorite movies is Tom Horn. Horn was a complicated figure like most human beings and the movie doesn't follow the facts of his life very well but there is a wonderful scene where a beautiful woman is speaking with him about her love of the West, its mythology and of course, the cowboy. Horn is amused by her wistful thoughts and makes a remark along the lines of, "Do you know how raggedy assed the Old West really was?" She doesn't understand of course.
I watched the tourists stroll by the Hangman's Building eating ice cream cones and talking on cell phones. I thought of that movie line and began to imagine how "raggedy assed" this particular street would have been 150 years ago.
Everything in Virginia City is built on the side of a hill. The main drag, Wallace Street, is at such an incline that back when it was just dirt the rain and snowmelt must have rushed over it at an alarming pace and forming deep ruts. Having slogged through a lot of Montana mud calving and working cows, I can't imagine oxen teams hauling loads uphill during the wet months not to mention the struggle a miner would have just crossing the street through the boot-sucking mud just to get someplace warm.
At the time of the hangings, it must have been cold as most Januarys are in the Northern Rockies. Mining activities would have ceased for the winter, the outgoing groups of gold-laden travelers seeking civilization for next spring's resupply having been long gone. People would have been basically hibernating which was the perfect time for the Vigilantes to find their outlaws.
It must have been one heck of a sight as those five men were escorted up the street I was walking on. I'm sure people were looking out of windows and some came out to follow the group up to the improvised gallows and watch the proceedings.
There is so much more to see in Virginia City and Kerry and I will certainly be back, only the next time I will have a lot more information at my fingertips. The information for this article comes from the wonderful exhibits in Virginia City; carol-buchanon.com (a must visit if you are interested in this time period or check out her series of fiction books
based on the Montana Vigilantes); Fredrick Allen's excellent book A Decent, Orderly Lynching : The Montana Vigilantes; and my own thoughts on our visit. As usual there are as many stories about what happened as there are people who like to talk and write about them. In many cases the different versions completely contradict each other. In others, they obviously have sympathies toward one group or individual over others. There is no denying that this is a wild story with an astonishing cast of characters that will be talked and argued about for as long as Montana exists.
We're looking forward to your thoughts and comments posted in the comment section below.